BIENVENUE CHEZ HPE GREENLAKE
Immergez-vous!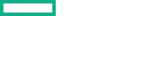 HPE GreenLake est devenu en 2022 la marque d'un portefeuille complet de solutions as-a-service. Découvrez ici comment se compose le nouveau portefeuille HPE GreenLake et quelles sont les possibilités offertes.
HPE GreenLake (Portfolio)
HPE GreenLake Cloud Services
Solutions d'abonnement HPE GreenLake
PaaS/IaaS
Private Cloud
Hybrid Cloud
IaaS
SaaS
Exemples:
Storage
Compute
Virtual Maschines
HPE GreenLake Cloud Module
...
Exemples:
Block Storage (IaaS)
Backup and Recovery (SaaS)
GreenLake for HCI (IaaS)
GreenLake for Disaster Recovery (SaaS)
Compute Ops Manager (SaaS)
... d'autres solutions suivent
Quelles différences existe-t-il entre les services cloud HPE GreenLake
et les solutions d'abonnement HPE GreenLake?
HPE GreenLake Cloud Services
Solutions d'abonnement HPE GreenLake
Différences générales
Contient le modèle HPE GreenLake connu jusqu'à présent
Modèle dédié aux environnements à forte croissance
Expérience «cloud-like»
Configurations personnalisées + packages prédéfinis
Base contractuelle (HPE SOW)
vs
Nouvel élément du portefeuille HPE GreenLake
Modèle dédié aux environnements stables
Nouvelles solutions basées sur l'abonnement
Packages prédéfinis
Seulement Ts&Cs + « fiche technique »
---
Capacités/Prix
Capacité d'engagement + capacité variable
La capacité variable peut être utilisée directement
au-dessus du paiement à l'utilisation à engagement minimum
Grille de prix avec tarification dégressive
vs
Capacité fixe + éventuellement dépassement (IaaS)*.
Le dépassement doit être activé par le client par un clic*.
Prix d'engagement + prix de dépassement fixe (en fonction de la capacité activée)*
Pas de véritable paiement à l'utilisation
L'utilisation du dépassement coûte un supplément par rapport au prix d'engagement (env. 40%)*.
---
Services
Base de services: Complete Care (support proactif de l'environnement)
Account team / Service advisor inclus
Possibilité d'étendre l'ensemble des services (par ex. crédits, services proactifs, GMS)
Gestion des capacités et des coûts
GreenLake Central
vs
Base de services: TechCare (support réactif des produits)
Pas d'account team / service advisor
Pas de support proactif étendu possible
HPE GreenLake Workload Portfolio 2022
AI, ML & Analytics
ML Ops
HPE Ezmeral Unified Analytics
AI and HPC infrastructure
Big data
Qumulo
Scality RING
Business Aplications
Payments (Lusis)
Electronic health records (Epic)
5G core stack
Compute
Composable compute
General purpose compute
High availability compute
Storage optimized compute
Compute Ops Management
Containers
HPE Ezmeral Runtime Enterprise on VMs
Google Anthos
Private Cloud
Private Cloud Enterprise (bare metal, VMs, containers, storage)
Database
EDB Postgres
Microsoft SQL Server
Nutanix Era for Databases
SAP HANA
Data Protection
Backup & recovery
Ransomware protection
Backup infrastructure
Managed backup
Managed disaster recovery
Veeam
Commvault
Cohesity
Edge
Aruba
Hyperconverged general purpose infrastructure
Ruggedized infrastructure
High Performance Computing
HPC
AI and HPC infrastructure
Hybrid & Multicloud
Managed services for cloud
Microsoft Azure Stack Hub
VMware Cloud Foundation
Google Anthos
Microsoft Azure Stack HCI
Hyperconverged
HCI
Hyperconverged VM infrastructure
Nutanix for Private Cloud
Migration
Application migration
Data migration
Mainframe migration
Financial migration
Networking
Indoor wireless
Outdoor wireless
Remote wireless
Wired access
Wired aggregation
Wired core
SD branch
UXI
EdgeConnect
HPE Aruba Central
SAP
SAP HANA
SAP S/4HANA Cloud, Private Edition
Storage
Block storage
File storage
Object storage
Data Fabric
Security, Risk & Compliance
Continuous compliance 
Managed backup
Managed disaster recovery
Managed security
Ransomware protection
Continuous cost control
Software license and asset management
Virtual Desktop
Virtual desktop infrastructure
Virtualization
Virtual machines
General purpose VM infrastructure
Hyperconverged VM infrastructure
KONTAKT
Vous voulez savoir comment, en tant que partenaire, vous pouvez développer un concept «as-a-Service» adapté avec HPE GreenLake? Nous sommes à votre disposition pour vous conseiller.
INSCRIPTION À LA NEWSLETTER
Avec notre newsletter, restez toujours bien informé et suivez toute l'actualité de HPE et HPE GreenLake.