WILLKOMMEN BEI HPE GREENLAKE
Tauchen Sie ein!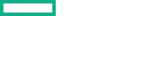 HPE GreenLake wurde 2022 zu einem Brandnamen für ein ganzes Portfolio an as-a-Service Lösungen. Erfahren Sie hier wie sich das neue HPE GreenLake Portfolio zusammensetzt und welche Möglichkeiten sich hierdurch ergeben.
HPE GreenLake (Portfolio)
HPE GreenLake Cloud Services
NEU: HPE GreenLake Subscription Lösungen
PaaS/IaaS
Private Cloud
Hybrid Cloud
IaaS
SaaS
Beispiele:
Storage
Compute
Virtual Maschines
HPE GreenLake Cloud Module
...
Beispiele:
Block Storage (IaaS)
Backup and Recovery (SaaS)
GreenLake for HCI (IaaS)
GreenLake for Disaster Recovery (SaaS)
Compute Ops Manager (SaaS)
...weitere Lösungen folgen
Wie unterscheiden sich HPE GreenLake Cloud Services
von HPE GreenLake Subscription Lösungen?
HPE GreenLake Cloud Services
HPE GreenLake Subscription Lösungen
Allgemeine Unterschiede
Beinhaltet bisher bekanntes HPE GreenLake Modell
Modell für wachstumsstarke Umgebungen
"Cloud-like" Erfahrung
Custom Konfigurationen + vordefinierte Pakete
Vertragsbasis (HPE SOW)
vs
Neues HPE GreenLake Portfolio Element
Modell für stabile Umgebungen
Neue Subscriptionbasierte Lösungen
vordefinierte Pakete
nur Ts&Cs + "Datenblatt"
---
Kapazitäten/Preis
Commit Kapazität + variable Kapazität
Variable Kapazität kann direkt verwendet werden
oberhalb Minimum Commit Pay-per-Use
Preistabelle mit degressivem Pricing
vs
feste Kapazität + ggf. Overage (IaaS)*
Overage muss vom Kunden per Klick aktiviert werden*
Commitpreis + fixer Overagepreis (entsprechend der aktivierten Kapazität)* Kein echtes Pay-per-Use
Overage-Nutzung kostet Aufschlag im Vergleich zum Commitpreis (ca. 40%)*
---
Services
Servicebasis: Complete Care (Proaktiver Umgebungssupport)
Inkl. Accountteam/Serviceadvisor
Serviceumfang kann erweitert werden (z.B. Credits, proaktive Services, GMS)
Kapazitäts- und Kostenmanagement
GreenLake Central
vs
Servicebasis: TechCare (reaktiver Produktsupport)
Kein Accountteam/Serviceadvisor
Kein erweiterter proaktiver Support möglich
HPE GreenLake Workload Portfolio 2022
AI, ML & Analytics
ML Ops
HPE Ezmeral Unified Analytics
AI and HPC infrastructure
Big data
Qumulo
Scality RING
Business Aplications
Payments (Lusis)
Electronic health records (Epic)
5G core stack
Compute
Composable compute
General purpose compute
High availability compute
Storage optimized compute
Compute Ops Management
Containers
HPE Ezmeral Runtime Enterprise on VMs
Google Anthos
Private Cloud
Private Cloud Enterprise (bare metal, VMs, containers, storage)
Database
EDB Postgres
Microsoft SQL Server
Nutanix Era for Databases
SAP HANA
Data Protection
Backup & recovery
Ransomware protection
Backup infrastructure
Managed backup
Managed disaster recovery
Veeam
Commvault
Cohesity
Edge
Aruba
Hyperconverged general purpose infrastructure
Ruggedized infrastructure
High Performance Computing
HPC
AI and HPC infrastructure
Hybrid & Multicloud
Managed services for cloud
Microsoft Azure Stack Hub
VMware Cloud Foundation
Google Anthos
Microsoft Azure Stack HCI
Hyperconverged
HCI
Hyperconverged VM infrastructure
Nutanix for Private Cloud
Migration
Application migration
Data migration
Mainframe migration
Financial migration
Networking
Indoor wireless
Outdoor wireless
Remote wireless
Wired access
Wired aggregation
Wired core
SD branch
UXI
EdgeConnect
HPE Aruba Central
SAP
SAP HANA
SAP S/4HANA Cloud, Private Edition
Storage
Block storage
File storage
Object storage
Data Fabric
Security, Risk & Compliance
Continuous compliance 
Managed backup
Managed disaster recovery
Managed security
Ransomware protection
Continuous cost control
Software license and asset management
Virtual Desktop
Virtual desktop infrastructure
Virtualization
Virtual machines
General purpose VM infrastructure
Hyperconverged VM infrastructure
KONTAKT
Sie möchten erfahren, wie Sie als Partner mit HPE GreenLake ein passendes As-a-Service Konzept aufbauen können? Wir beraten Sie gerne bei Ihren Fragen.
Newsletteranmeldung
Bleiben Sie mit unserem Newsletter immer up-to-date und verpassen Sie keine Neuigkeiten rund um HPE und HPE GreenLake