IBM, a global technology and consulting company, is at the forefront of providing innovative sustainability solutions to address the world's pressing environmental and social challenges. With a strong commitment to corporate responsibility, IBM has developed a comprehensive suite of sustainability products and services that enable organizations to reduce their environmental footprint, enhance social responsibility, and drive efficient positive economic outcomes.
Check out some use cases HERE.
YOUR ROADMAP to a sustainable future (with the help of IBM or specialized Business Partners):
Develop a company Strategy and a clear Roadmap
Consulting services are available to help organizations develop and implement comprehensive sustainability strategies. These services are tailored to meet specific business needs, ensuring sustainable practices become an integral part of a company's operations.
Choose an efficient State-of-the-art Analysis and Reporting System (ESG data, reporting and risk management)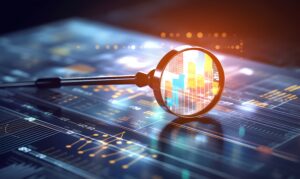 AI-Powered Environmental Insights Platform: Leveraging artificial intelligence and advanced analytics, IBM's platform (Envizi, OpenPages, Planning Analytics and watsonx) provides actionable insights into your organization's environmental performance. It helps companies gather, understand, and report  sustainability data and uncover opportunities for improvements.
Social Responsibility and Ethical AI: IBM is committed to ethical and responsible AI practices, tools including guidance to ensure that AI applications respect human rights and societal values, promoting fairness, transparency, and accountability.
Make use of intelligent Assets, Facilities and Infrastructure for responsible Computing and Green IT
The IBM Environmental Intelligence Suite offers cutting-edge technology to monitor, analyze, and optimize environmental impact. IBM Turbonomic, Maximo and TRIRIGA are solutions for energy management, emissions reduction, and resource conservation. These tools help organizations reduce energy consumption, minimize waste, and manage their carbon footprint effectively.
IoT-Based Environmental Monitoring: Internet of Things (IoT) solutions enable real-time monitoring of environmental conditions. This is crucial for managing air quality, water resources, and various other aspects of sustainability in order to respond to environmental changes more effectively.
Green Cloud Computing: IBM and Business Partners offer cloud solutions that are designed with sustainability in mind. By using energy-efficient data centers and advanced cooling technologies, clients can reduce costs and their carbon footprint while benefiting from cloud-based services.
Use products that encourage sustainable Supply Chains and circularity


IBM helps businesses enhance the sustainability of their supply chains. By utilizing data analytics and AI (IBM Supply Chain Intelligence Suite, IBM Sterling Order Management),  companies can gain visibility into their supply chain processes, identify areas for improvement, and make informed decisions to reduce waste and emissions.IBM's Blockchain for Sustainable Sourcing solutions help verify and ensure the authenticity of sourcing claims. This enhances transparency and trust in supply chains, particularly for products that claim to be ethically or sustainably sourced.
In summary, IBM's sustainability product offerings combines innovative technology with a strong commitment to environmental and social responsibility. By leveraging these solutions, organizations can reduce their environmental impact, enhance their social responsibility, and work toward a more sustainable future.
IBM's dedication to sustainability goes beyond just providing solutions; the company has set ambitious goals for its own sustainability practices. IBM's net-zero carbon emissions commitment by 2030 and its pledge to use 90% renewable energy by 2025 are examples of their proactive approach to environmental responsibility.
Want to learn more about IBM sustainability solutions or have questions? Contact our experts:
Agnes Seiler, eMail
Urs Witzig, eMail
We look forward to hearing from you!